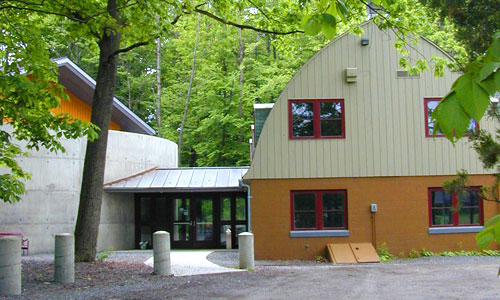 Woods Studio Building
The Photography Program's facilities are housed in the Woods Studio building, and include an exhibition gallery, a classroom outfitted with an HD projector, a 900-square-foot shooting studio, advanced digital imaging facilities, and black and white darkrooms. Woods Studio is wheelchair accessible.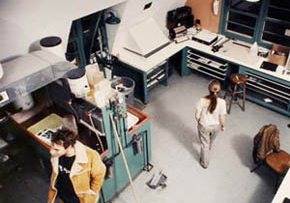 Darkrooms
They include two black-and-white group darkrooms; seven private darkrooms for seniors, equipped with color and black-and-white enlargers for negatives up to 8 x 10, and a mural printing room. The group darkrooms are open for student use during monitored hours. Seniors have twenty-four access to the facilities.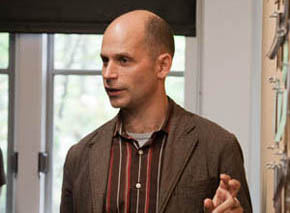 Digital Imaging Labs
The Photography Department manages two Digital Imaging facilities. The Senior Digital Labs, located in the Woods Photography building, and the Junior Digital Imaging Lab, located in basement of Brook House.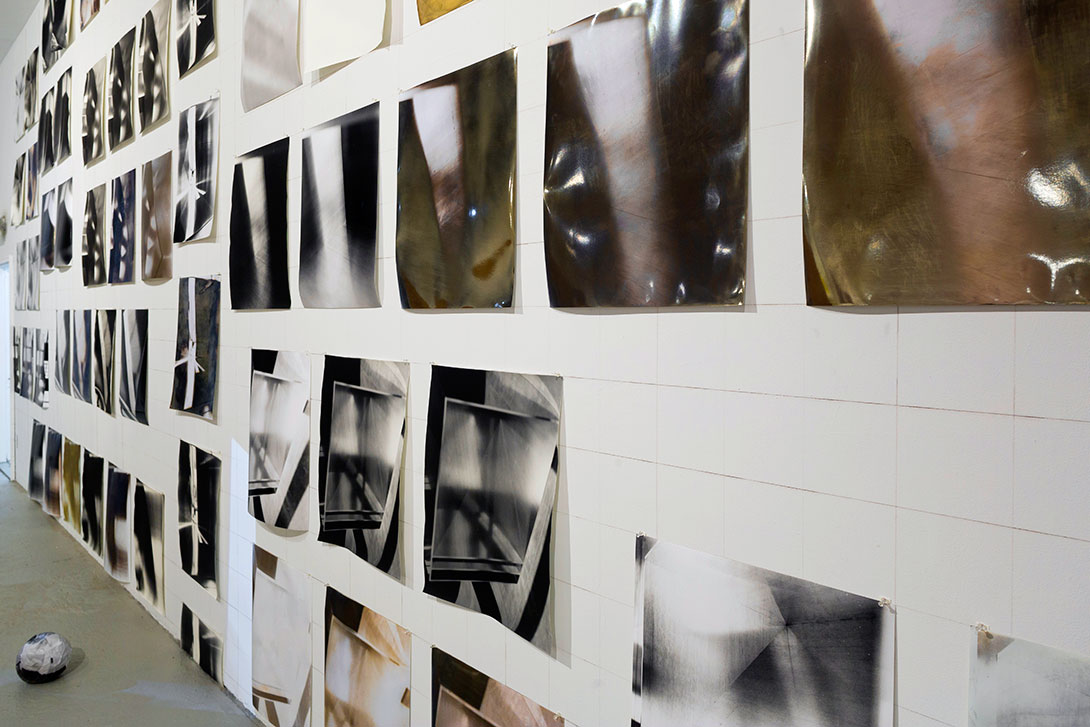 Exhibition Space
A 5,000-square-foot addition contains an exhibition gallery and a 900-square-foot lighting studio which doubles as an exhibition space in the spring semester, when seniors present their thesis projects in the form of formal exhibitions.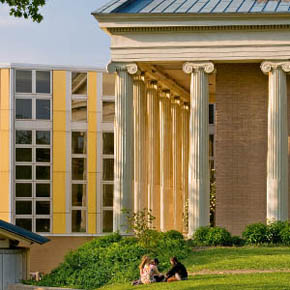 Campus Services
Drum Scanning Service: The Bard Drum Scanning Service is available to all students currently enrolled in a Bard photography class.
Equipment Loans: Because of the importance we place on experimentation with different camera formats, the Photography Program has a collection of more than fifty cameras including medium and large-format film cameras and a selection of digital SLRs.
Bard Library Resources: The Bard Library contains a major collection of over 5,000 books on photography, including many rare items.